Welcome
The Fifth ACM Workshop on Genetic and Evolutionary Computation in Defense, Security, and Risk Management (SecDef'2018) will be held in conjunction with the ACM Genetic and Evolutionary Computation Conference (GECCO) in Kyoto, Japan, July 15-19, 2018.
With the constant appearance of new threats, research in the areas of defense, security and risk management has acquired an increasing importance over the past few years. These new challenges often require innovative solutions and computational intelligence techniques can play a significant role in finding them.
We invite both completed and work in progress, with the aim to encourage communication between active researchers and practitioners to better understand the current scope of efforts within this domain. The ultimate goal is to understand, discuss, and help set future directions for computational intelligence in security and defense problems.
Please note the paper submission deadline for SecDef'2018 has been changed to April 3, 2018.
Workshop Date and Location
• Date: Monday, July 16, 2018
• Time: 9:00am - 12:40pm
• Room: Training Room 2 (2F)
• Venue: Kyoto TERRSA in Kyoto, Japan

For information on the workshop schedule, click here to view the Program page.
Keynote Information
GA-Based User Identity Management
Dipankar Dasgupta, IEEE Fellow, ACM Distinguished Speaker
Director, Center for Information Assurance
Professor of Computer Science at the University of Memphis
The slides for the keynote presentation by Dr. Dasgupta can be found here. For more information about our keynote, please refer to the Program page using the navigation bar above.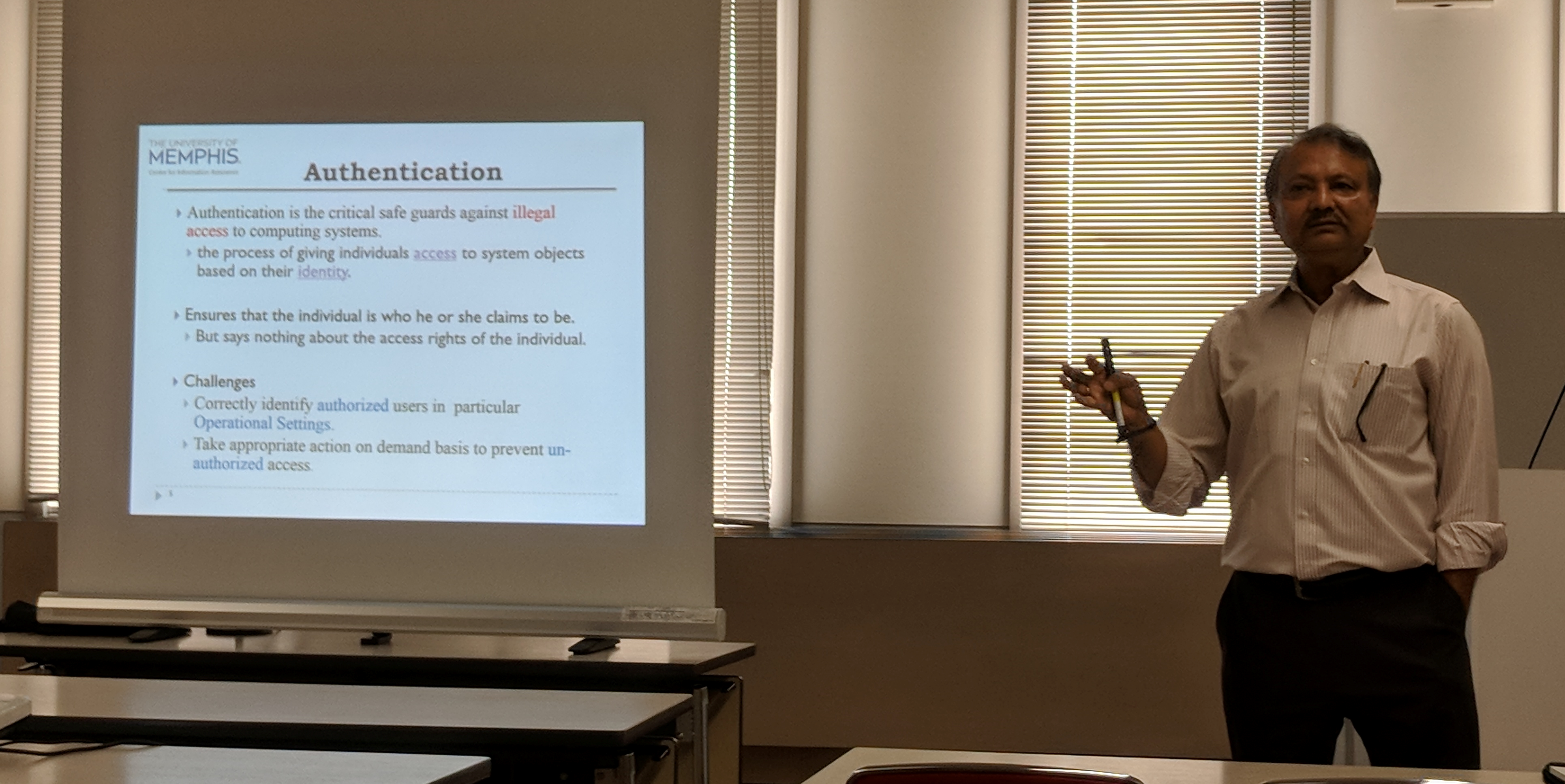 Previous SecDef Workshops
• SecDef'2014
• SecDef'2015
• SecDef'2016
• SecDef'2017