CCCG 2021 ended on August 12. We would like to thank everyone for participating in the conference and contributing to it. At the end of the business meeting, we took a screenshot in lieu of a group photo. It does not include everyone (we had 257 participants for CCCG 2021, 256 participants for WADS 2021, and since most folks attended both, the total registration count for WADS/CCCG 2021 was 302), but it shows those who remained after the CCCG 2021 business meeting ended and turned on the webcam upon our request.
Here it is (you could right click to download it or click and drag it to a new browser tab to see it in the original size):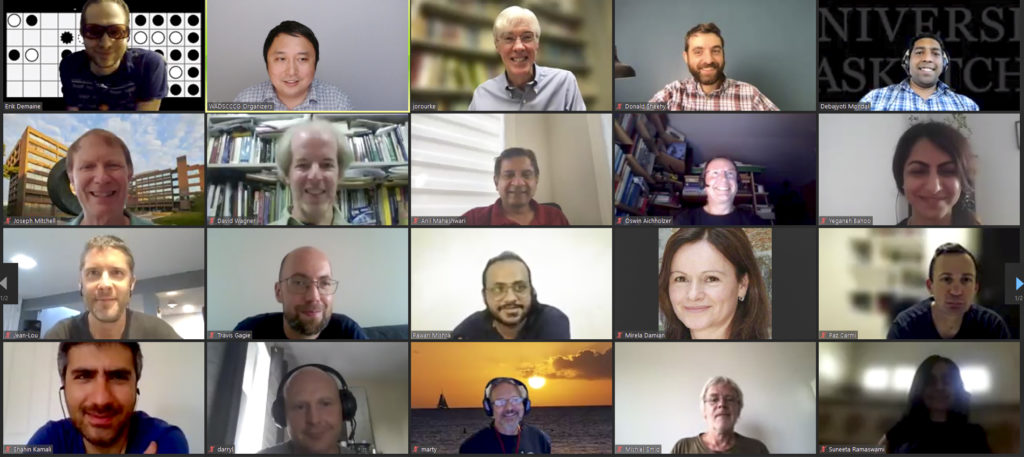 Hope to see you again in the future!